Randy Shull and Hedy Fischer are creating a colorful sensation on Depot Street in Asheville's River Arts District. The former textile manufacturing and warehouse building at 342-348 Depot Street has been transformed into an exciting mix of artist studios and retail spaces.
Pink Dog Creative shares the neighborhood with local favorites, such as Wedge Brewery, Clingman Cafe, 12 Bones and many local artist studios. Randy has already established his studio in the building and shares it with 15 other artists, galleries, The Junction Restaurant and Bar, the Asheville Area Arts Council, and Pizza Pura.
Open Hours: Artists work odd hours but we promise to have our studios open for the public on Fridays and Saturdays from 10-4.
Pizza Pura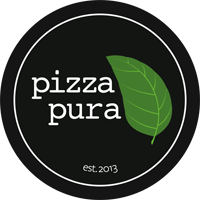 Pizza Pura opened to the public on Saturday, April 6!
Ben Mixson and Laura Reuss of White Duck Taco fame bring Neapolitan-style pizza and gelato to the River Arts District with a new restaurant, Pizza Pura. Instead of making decadent, cheesy meltdowns, Reuss creates scaled-down pies that showcase quality ingredients.
"I like the thin crust, the chewiness, the richness of the ingredients, kind of unspoiled, just add a little salt here and there or fresh herbs," she says. "It's really about the preparation."
Pizza Pura is located at 342 Depot Street in the Pink Dog Studios building, on the opposite end from The Junction Restaurant and Bar. Read more about Neapolitan pizza and Pizza Pura's mission at www.pizzapura.com.
Ongoing Exhibitions & Artist News
Check out our latest newsletter for news from our studios and ongoing artist exhibitions!
Read the April newsletter.

Randy Shull will have a solo exhibition at the Spartanburg Art Museum in Spartanburg, SC. There will be an opening reception on April 19, 2014 from 5-8 PM with an artist's talk at 6:30 pm.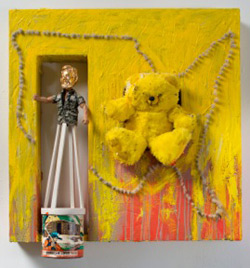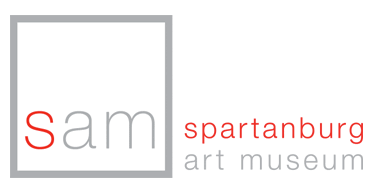 Visit the Spartanburg Art Museum's website for more information.

Ralph Burns: A Persistence of Vision — Photographs 1972-2013
at Asheville Art Museum
Saturday, March 29 – Sunday, July 20, 2014
This is Burns's second solo exhibition at the Asheville Art Museum, his first being in 1990. His work has also been included in a number of group exhibitions at the Museum and is included in the Museum's Permanent Collection. Ralph Burns: A Persistence of Vision — Photographs 1972-2013 is a broader and more extensive survey of Burns's work over the past 40 years and, although centered on his images of religion, ritual and belief, is not limited to those subjects.
Asheville Area Arts Council Presents:
Impromptu, how a second can change the outcome
curated by Martha Skinner
March 28 – April 25, 2014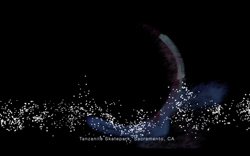 The Junction Bar + Restaurant presents:
Third Thursday: Cleaster Cotton
Still Life and Living Whimsy
at The Junction Bar + Restaurant
Opening Reception Thursday, April 17, 6:00 – 8:00 pm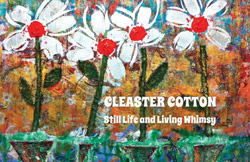 A portion of the proceeds benefit ALNUGE Arts in Education & STEM to help children learn.
Beer Dinner with Hi-Wire Brewing
at The Junction Bar + Restaurant
Wednesday, April 23, 2014
The Junction is hosting a beer dinner with Hi-Wire Brewing on April 23rd. It will be six beers and six courses for $65/person, not including tax and gratuity. Seating is limited and reservations are necessary. Call 828.225.3497 to book.
Andrea Kulish: Ukrainian Easter Egg – Pysanky – Workshops
at Studio A
Pysanky are a lot like Asheville – unique, colorful and fun! Andrea at Studio A is pleased to be teaching pysanky workshops this spring. Join her for a lesson in this traditional folk art and create your own. Workshops held at Studio A or at your location.
Workshops are for ages 18 and over, and $40 includes all materials. Email andreakulish@gmail.com or call 828.423.6459 to reserve your space. More information can be found at Andrea's pysanky website, andrikaspysanky.wordpress.com.
Holly de Saillan completed a TAPAS grant with Asheville High Special Needs Exceptional Children and will be installing the mosaic this month.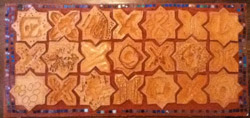 Holly will also be working with Claxton Elementary TAPAS grant in April. Visit Holly's website at www.beetlesagogo.org.
Sam Reynolds Design is happy to announce the launch of his website and online shop.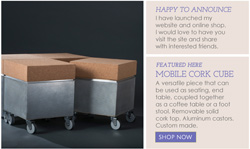 Lynn Bregman Blass will have an exhibit of her encaustic art at the Carrboro Art Center, which opens April 1 with an opening party on April 11, 2014.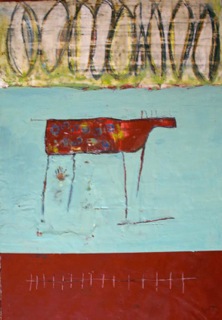 Brennen McElhaney
Using the digital magic of Photoshop, Asheville artist Brennen McElhaney pays homage to Pink Dog Creative of Asheville's River Arts District. To enjoy all this good-natured digital tomfoolery visit: bmc.me/art/pink-dog-prank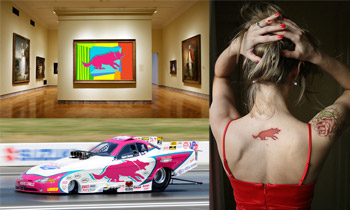 Brennen McElhaney is an artist, painter, and illustrator. Visit his website at BMcElhaney.com.
Thank you for the creative and fun pink dogs, Brennan!

Karen Keil Brown will have two exhibitions of her artwork:
Asheville Eye and Associates
January – June 2014
8 Medical Park Dr., Asheville, NC
for more info call 828.258.1586
Keller Williams Real Estate Lobby
86 Ashland Ave., Asheville, NC
for more info call 828.777.5458
View Karen's current collection of works at:
Agora Gallery
530 W 25st (Chelsea), NYC, NY
Art-Mine.com
Shuptrine Fine Art Gallery and Gold Leaf Designs
2646 Broad St., Chattanooga, TN 37408
Shuptrines.com
Asheville Gallery of Art
16 College St., Asheville, NC
ashevillegallery-of-art.com
Pink Dog and RAD in the Mountain Xpress
The Junction Restaurant and Bar:
A Winter Survivor
While some local restaurants choose to hibernate by limiting their hours or closing altogether, the Tribers are driven to meet their customers' expectations. As Charles says, "Sometimes it's harder to stay here through winter than to just shut your doors and wait for the season to change. But we can't do that to our guests. We really owe it to them to be here."
Read the full article at mountainx.com.
The Evolution of Depot Street and RAD
The district a decade ago looked pretty different — even two years ago. Depot Street, once dilapidated territory, now shines at night. Pink Dog Creative at 342-348 Depot St. turned an old Nabisco plant into artist studios, an arts supply store, a gallery (the Artery), the Asheville Area Arts Council's offices and a restaurant (The Junction). Next door, nonprofit development organization Mountain Housing Opportunities built the Glen Rock Depot, a mixed-use complex that includes street-level businesses, such as The Magnetic Field bar and theater.
Read the full article at mountainx.com.
Collect ART Asheville
Pink Dog Creative is participating in "Collect ART Asheville" with open studios every second Saturday of the month. Come visit the open studios at Pink Dog Creative and see work by great artists in the River Arts District.
Read more about Second Saturday open houses:
More from riverartsdistrict.com
More from ashevillerad.com