Randy Shull and Hedy Fischer are creating a colorful sensation on Depot Street in Asheville's River Arts District. The former textile manufacturing and warehouse building at 342-348 Depot Street has been transformed into an exciting mix of artist studios and retail spaces.
Pink Dog Creative shares the neighborhood with New Belgium & the Wedge Breweries, 12 Bones Smokehouse and hundreds of local artists. Pink Dog has 28 artists working in their studios, Fresh West Wood Fired Pizza, Vivian Restaurant and Sunnyside Trading Company.
Open Hours: Artists work odd hours but we promise to have our studios open for the public on Fridays and Saturdays from 11-5.
We're thrilled that Pink Dog Creative was chosen to represent Asheville in this stunning short film.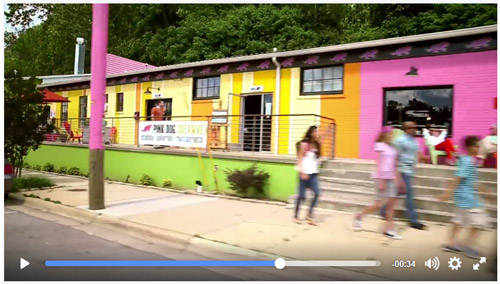 Ongoing Exhibitions & Artist News
Jenny Pickens: I Am My Own Muse
Pink Dog Creative Gallery, 348 Depot Street
Open house reception Friday, April 6, 5:00 – 8:00 PM
Exhibit through May 6
Irene "Jenny" Pickens is a self-taught artist from Asheville, NC. Jenny grew up in the Southside neighborhood and is returning to that neighborhood with her upcoming exhibition at Pink Dog Gallery, I Am My Own Muse, a show of ten acrylic paintings. Jenny states that "At a very young age, I had a love for drawing and crafting with my hands. My kindergarten art teacher, Mrs. Portia (Mapp) Leverette inspired me to keep creating with my God-given talent. She was always driving me in a positive way." Pickens works in many mediums: pencil, pen and ink, pastels, oils, sewing, pottery and making jewelry. Her passion, however, is acrylics. Pickens has received several awards and has had work featured in newspapers, galleries and festivals. Pickens says "My work is related to my cultural background. I never want to lose that." A quote from one of her favorite artists, Frida Kahlo, best sums up that feeling for her, "I am my own muse, the subject I know best!" Pickens' work can also be seen on Depot Street across from Pink Dog Creative where she designed and painted the large mural, Zola's Embrace as part of Pink Dog's Container Project.
See more of Jenny's work at her website and click here for the reception Facebook invitation.
The Community Container Project
across from Pink Dog Creative, 344 Depot Street, Asheville
Saturday, April 14, 10:00AM – 1:00 PM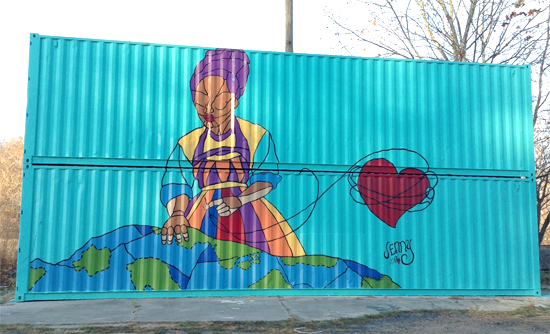 Pink Dog Creative is pleased to announce, as part of its' ongoing Container Project, it is partnering with LEAF's Easel Rider and the Southside neighborhood to provide an opportunity for the young people in the Southside neighborhood to produce their own mural ideas to later be translated writ large on the containers.
Easel Rider and LEAF teaching artists will provide materials and instruction to any school-aged child who would like to create an drawing for the mural. Easel Rider will be parked at Pink Dog Creative on Saturday, April 14, 2018 from 10-1 for the children to participate in this art project. Later this year, Pink Dog Creative will oversee the implementation of the mural.
Current mural artist Jenny Pickens, who grew up in the Southside neighborhood, will be available to talk about her current mural Zola's Embrace from 10:30-12:00 that morning.
RSVP and share the invitation here.
Mary Alice Ramsey
Lexington Avenue Brewery, 39 N. Lexington Ave., Asheville
April 1-30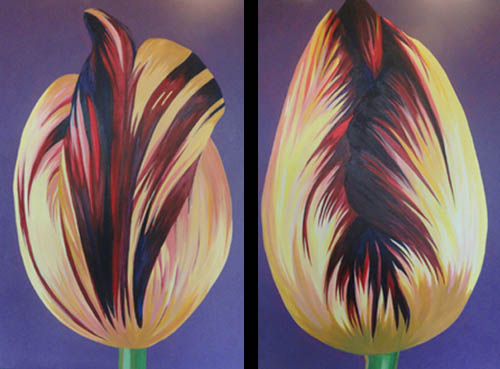 Mary Alice Ramsey's paintings will be exhibited during the month of April at Lexington Avenue Brewery, located at 39 N. Lexington Ave. in downtown Asheville. Her bright acrylic florals make bold statements to usher in spring.
Check out Mary Alice's website here.
Noël Yovovich
Featured artist for April
Pink Dog Creative 344 Depot Street, Suite 101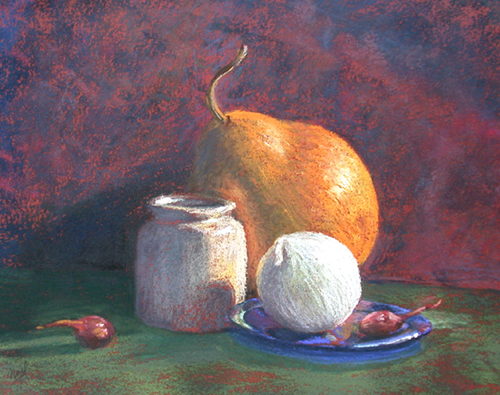 For the month of April, Noël Yovovich will be showing pastel and acrylic paintings in the entry lobby of suite 101, in addition to the work in her studio space around the corner. During this exhibit, matted prints in stock will be 20% off.
See Noël's art and jewelry at her website.
Ukrainian Easter Egg Workshops at Studio A
throughout April and May
Pysanky are a lot like Asheville- unique, fun and colorful! In this workshop we will be making beautiful Ukrainian Easter eggs – pysanky. You will learn the method of batik – also called wax-resist – dying. You will also be familiarized with the wide range of Ukrainian folk art traditional patterns, designs and symbols and their history. The designs are made with beeswax which is melted in the flame of a candle and applied to the egg using a tool called a kistka. The eggs are dipped into successively darker dyes. At the end of the process the beeswax is melted off to reveal the beautiful and colorful design. You may use the traditional patterns, or also freestyle and make up your own design.
More info at Andrea's website.
Joseph Pearson in Berkeley Art Works exhibit
The Berkeley Arts Council
116 North Queen St., Martinsburg, WV
opening reception and awards presentation Friday, April 6, 5:00 – 7:00 PM
exhibit runs April 4 – May 5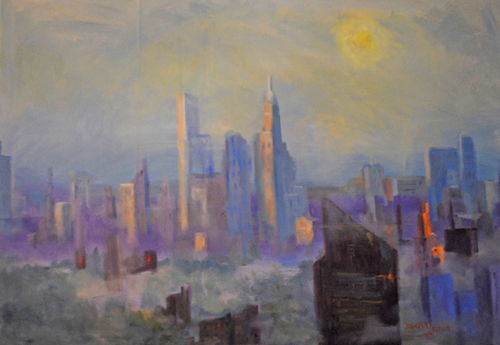 Joseph Pearson's work has been selected by jury to be included in an exhibit at the Berkeley Art Works in Martinsburg, WV. The exhibit will be on display from April 4 – May 5, 2018.
See more of Joseph's work at his website.
Dining review: RAD's Vivian grows from Salt & Smoke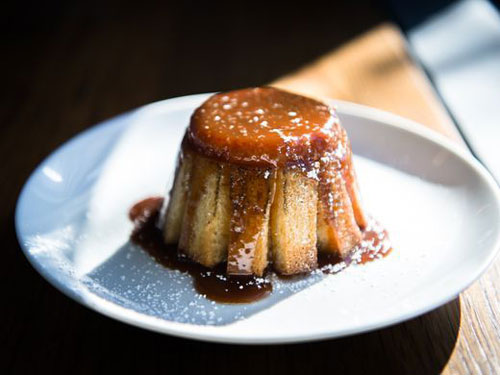 An excerpt from the article: "Vivian feels as though it's been operating for years. Its cuisine is clearly defined, and the warm hospitable approach to the service helps makes the restaurant a success… Vivian set out to meld southern and European cuisines in an elevated way, and it succeeds. "
Joseph Pearson in MADE LOUISIANA: The Power of Perception
Stella Jones Gallery
201 St. Charles Ave., New Orleans, LA
March 1 – April 28, 2018
Joseph Pearson is one of 47 artists who was invited to contribute to the celebration of New Orleans' Tricentennial in an exhibition sponsored and hosted by Stella Jones Gallery in New Orleans. The working title of the exhibition is "MADE LOUISIANA: The Power of Perception." Joseph was asked to contribute two pieces, one of which is pictured above.
Visit Joseph's website at josephart.net.
Stephanie Grimes in the 2018 Exhibition of the International Society of Scratchboard Artists
Middletown Arts Center
130 N. Verity Parkway, Middletown, Ohio
opening reception May 4, 6:00 – 9:00 PM
exhibit runs May 4 – May 31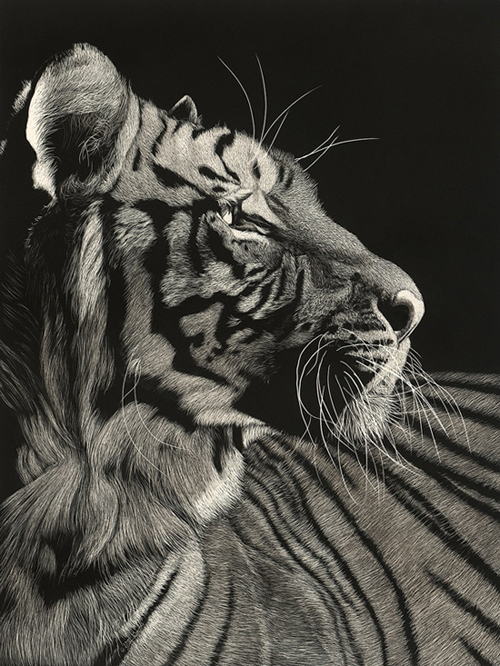 Stephanie Grimes has established herself as an animal artist, scratchboard being her primary medium. She likes to emphasize the individual animal in her artwork. Stephanie is a signature member of the International Scratchboard Society (ISSA) and has been an active member since the society's inception in 2011. Two of her pieces have been chosen to be a part of this year's exhibition in Middleton, Ohio. Her two pieces are Focus (shown above) and Dreaming. To see more of her artwork, please visit her website at: www.artist-f.com or come by her studio, located at 344 Depot St., Suite 102 in Pink Dog Creative.
Pink Dog Creative welcomes Mary Alice Ramsey
Mary Alice Ramsey is a native of western North Carolina. Her acrylic and mixed media works are frequently representational and incorporate images of people or botanical forms. She is influenced greatly by her backyard garden, the surrounding Appalachian Mountains, family, friends, and by her Christian faith. As a published author and performance poet, she also incorporates writing into some of her art. She completed undergraduate work at the University of North Carolina at Asheville and graduate work at Western Carolina University. She retired from teaching art in public school with National Board Certification. She lives in Fairview with her husband, Terry, and has four adult children and six grandchildren. She is an Extension Master Gardener Volunteer who just happens to have a very cool tree house where she makes art.
See more of Mary Alice's work at her website.
Pink Dog Creative welcomes Anita Shwarts
Anita Shwarts takes inspiration from "Life Itself." There is nothing more beautiful than the flow of the human form, the energy of a child enjoying the moment or a glance captured from a beautiful face. Working in mostly graphite, Anita uses natural shades and neutral colors to reflect both the mood and the moment. Whether creating a study from a live model or capturing a memory from a photograph, Anita hopes to recreate detail in location and emotion in the subject, creating art that shows the beauty in "Life Itself."
See more of Anita's work at her website.
Randy Shull work acquired by Spartanburg Art Museum
Spartanburg, SC
Pink Dog congratulates Randy Shull as the Spartanburg Art Museum acquires Striped Reflection, a recent piece from his reflection series that explores the relationship between painting and furniture. Fundamentally, Shull says the work is about pairing and relationships.
See more of Randy's work at his website.
Viola Spells featured in the Mountain Xpress
Viola Spells was featured in Mountain Xpress article Two Local Artists Follow Their Passions in the RAD by Alli Marshall.
Fresh West Pizza in the Mountain Xpress
Read Liisa Andreassen's interview of the owner of FRESH West- Quick Dish: Q + A with Mark Tomczak of FRESH Wood Fired Pizza in the Mountain Xpress – read the article here.
10 Top U.S. Cities for Art Lovers: Asheville
Pink Dog Creative is the feature photo for a "Top 10" article on AARP!
Read more at AARP Travel online.
Asheville, North Carolina is unlike anywhere else in the South
"[Asheville's] singular mix of worldliness and hominess gives it a character unique among cities below the Mason-Dixon line."
"A visit to the emerging River Arts District felt more my speed. A string of converted industrial buildings along the French Broad river, it's now home to working artists in spaces that New York creatives would give both arms for. It's impossible to categorize the talent here, but in just a few hours, I met abstract-animal painter Daniel McClendon (349 Depot St., danielmcclendon.com) and record producer-turned ceramicist Akira Satake (122 Riverside Dr., akirasatake.com), whose airy workshop houses his wife's exquisite pastry shop, Yuzu Patisserie (122 Riverside Dr, yuzubycynthia.com)."
Read more of this article at the NY Daily News.