Randy Shull and Hedy Fischer are creating a colorful sensation on Depot Street in Asheville's River Arts District. The former textile manufacturing and warehouse building at 342-348 Depot Street has been transformed into an exciting mix of artist studios and retail spaces.
Pink Dog Creative shares the neighborhood with local favorites, such as Wedge Brewery, Clingman Cafe, 12 Bones and many local artist studios. Randy has already established his studio in the building and shares it with 15 other artists, galleries, The Junction Restaurant and Bar, the Asheville Area Arts Council, and Pizza Pura.
Open Hours: Artists work odd hours but we promise to have our studios open for the public on Fridays and Saturdays from 10-4.
Pizza Pura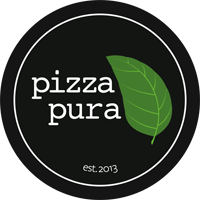 Pizza Pura opened to the public on Saturday, April 6!
Ben Mixson and Laura Reuss of White Duck Taco fame bring Neapolitan-style pizza and gelato to the River Arts District with a new restaurant, Pizza Pura. Instead of making decadent, cheesy meltdowns, Reuss creates scaled-down pies that showcase quality ingredients.
"I like the thin crust, the chewiness, the richness of the ingredients, kind of unspoiled, just add a little salt here and there or fresh herbs," she says. "It's really about the preparation."
Pizza Pura is located at 342 Depot Street in the Pink Dog Studios building, on the opposite end from The Junction Restaurant and Bar. Read more about Neapolitan pizza and Pizza Pura's mission at www.pizzapura.com.
Ongoing Exhibitions & Artist News
Check out our latest newsletter for news from our studios and ongoing artist exhibitions!
Read the October newsletter.
Randy Shull
at Black Mountain College Museum + Arts Center

Asheville artist and designer Randy Shull is not one to shy away from challenges. He has been pushing the limits of functional work and design for over 25 years. Shull blurs the boundaries of art, craft and design and is about to take on a challenge to all three: he has been commissioned to design and oversee the expansion of the Black Mountain College Museum + Arts Center, which is slated to begin this fall.
Shull was chosen for the BMCM+AC project not only for his vision, creativity and multiple skills but it is also in keeping with the spirit of Black Mountain College, the experimental art school in Black Mountain, NC from 1933- 1957, that saw major creative talents teach or study there such as Josef and Annie Albers, Merce Cunningham, John Cage, Buckminster Fuller and Willem de Kooning, to name only a few. Students and faculty were known to have designed and/or built several structures on the campus so it seems only fitting to ask an artist to lead the design of the Museum that honors its legacy. "He has a particular appreciation for the art and architectural work and philosophies of the Bauhaus masters who taught at BMC, their use of available materials, and their blurring of the lines between art, architecture, furniture design and traditional notions of 'craft.'" states BMCM +AC board chairman Dr. Richard Gruber.
Read more at Carolina Living.
Read more at Black Mountain College online.
Karen Keil Brown: Small Works
at Asheville Gallery of Art
through October 31
Opening Reception Friday, October 3, 5:00 – 8:00 pm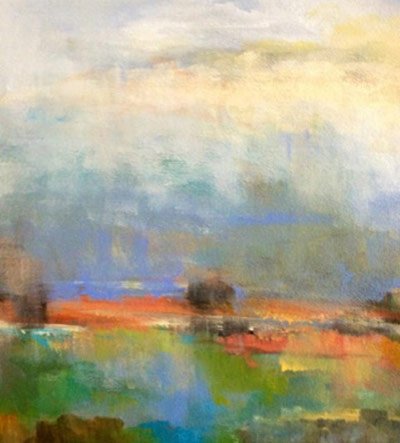 Karen Keil Brown will be exhibiting in the Asheville Gallery of Art exhibition called Small Works. The exhibition will be open through October. An opening reception will be held Friday October 3, 2014 from 5:00-8:00 pm. All are welcome.
Asheville Gallery of Art
16 College St., Asheville, NC
ashevillegallery-of-art.com
www.karenkbrown.com
Judy Levine
at Travis & Company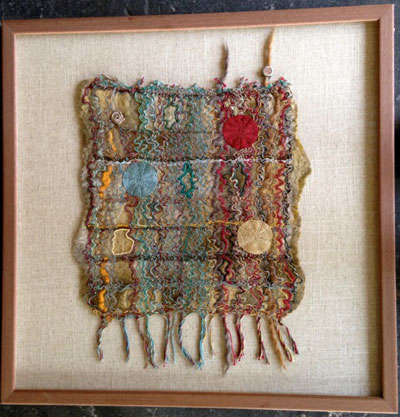 Judy's contemporary tapestries will be carried in the Travis & Company showroom located in the Atlanta Design & Art Center. It is open to the trade only.
James Davis
at Hendersonville Studio Tour
James Davis recently gave a painting demonstration during the Hendersonville Studio Tour. The photo below features the third painting from his new series.
Reiko Miyagi
at Craft Fair of the Southern Highlands
October 16 – 19, 2014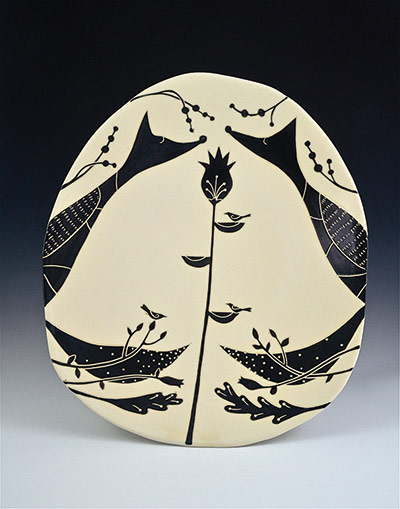 Reiko will show her work at the 2014 Craft Fair of the Southern Highlands in the US Cellular Center, 87 Haywood St, Asheville NC. The fair is open Thu – Sat 10 am – 6 pm and Sunday 10:00 am to 5:00. Visit southernhighlandguild.org for more information about the fair.
Reiko is also featured in Carolina Home + Garden Magazine's A Clean Slate by Bridget Conn.
Read the article at Carolina Home + Garden online.
The Junction Bar + Restaurant presents:
Third Thursday: Constance Vlahoulis
at The Junction Bar + Restaurant
Opening Reception Thursday, October 16, 5:00 – 7:00 pm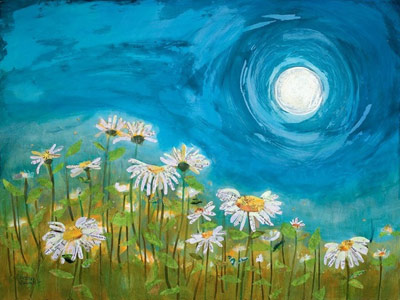 Pink Dog and RAD in the Mountain Xpress
The Junction Restaurant and Bar:
A Winter Survivor
While some local restaurants choose to hibernate by limiting their hours or closing altogether, the Tribers are driven to meet their customers' expectations. As Charles says, "Sometimes it's harder to stay here through winter than to just shut your doors and wait for the season to change. But we can't do that to our guests. We really owe it to them to be here."
Read the full article at mountainx.com.
The Evolution of Depot Street and RAD
The district a decade ago looked pretty different — even two years ago. Depot Street, once dilapidated territory, now shines at night. Pink Dog Creative at 342-348 Depot St. turned an old Nabisco plant into artist studios, an arts supply store, a gallery (the Artery), the Asheville Area Arts Council's offices and a restaurant (The Junction). Next door, nonprofit development organization Mountain Housing Opportunities built the Glen Rock Depot, a mixed-use complex that includes street-level businesses, such as The Magnetic Field bar and theater.
Read the full article at mountainx.com.
Collect ART Asheville
Pink Dog Creative is participating in "Collect ART Asheville" with open studios every second Saturday of the month. Come visit the open studios at Pink Dog Creative and see work by great artists in the River Arts District.
Read more about Second Saturday open houses:
More from riverartsdistrict.com
More from ashevillerad.com