Randy Shull and Hedy Fischer are creating a colorful sensation on Depot Street in Asheville's River Arts District. The former textile manufacturing and warehouse building at 342-348 Depot Street has been transformed into an exciting mix of artist studios and retail spaces.
Pink Dog Creative shares the neighborhood with local favorites, such as Wedge Brewery, Clingman Cafe, 12 Bones and many local artist studios. Pink Dog has 25 artists working in their studios, The Junction Restaurant and Bar, Fresh West Wood Fired Pizza, and Sunnyside Trading Company.
Open Hours: Artists work odd hours but we promise to have our studios open for the public on Fridays and Saturdays from 10-4.
We're thrilled that Pink Dog Creative was chosen to represent Asheville in this stunning short film.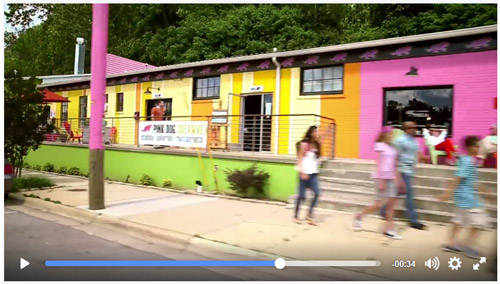 Ongoing Exhibitions & Artist News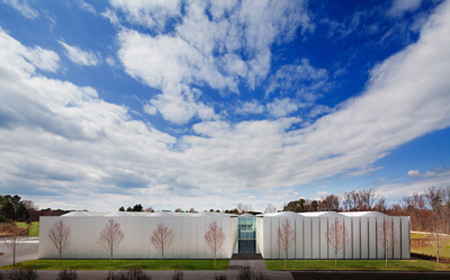 Randy Shull has been appointed to the North Carolina Museum of Art's Board of Trustees. Located in Raleigh, The North Carolina Museum of Art serves all the people of North Carolina and was named by INSIDER one of the top 25 museums in the USA. Architectural Record named NCMA as one of the top 125 buildings in the last 125 years. Randy is immensely proud to serve on the board and brings his knowledge and passion for collecting contemporary art and looks forward to engaging with this special museum.
Read more about the museum at the NCMA blog.
Joseph Pearson: Figure-scapes and Figures
Mars Hill University, Mars Hill, North Carolina
January 15 – February 10, 2017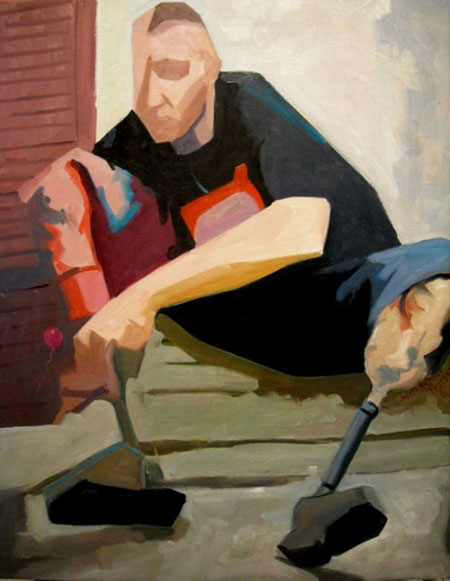 Home From War
Joseph Pearson will have a solo show entitled Figure-scapes and Figures at Mars Hill University from January 15 until February 10, 2017. Please join us for the opening reception, which will be Wednesday, January 18 from 6:00 to 8:00 pm. The exhibit will be at the Weizenblatt Art Gallery in the Moore Fine Arts Building at Mars Hill University, which is located at 79 Cascade Street in Mars Hill, North Carolina.
This project is supported by the North Carolina Arts Council, a division of the Department of Cultural Resources, a state agency with funding from local arts councils in Buncombe, Madison, Mitchell and Yancey counties, and with support from Avery county.
See more of Joseph's work at his website.
Pink Dog Creative featured in 25 Most Popular Instagram Spots in Asheville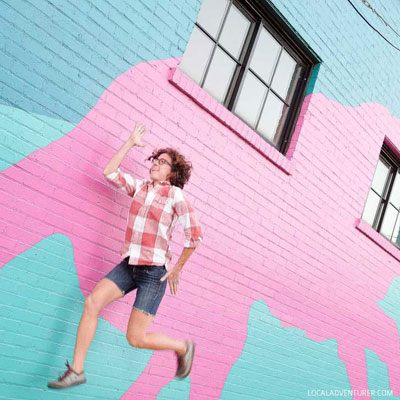 Pink Dog Creative is featured twice in the article 25 Most Popular Instagram Spots in Asheville by the popular blog Local Adventurer.
See the other 23 spots and read the article here.
Joseph Pearson featured in LOCAL HEARTED podcast: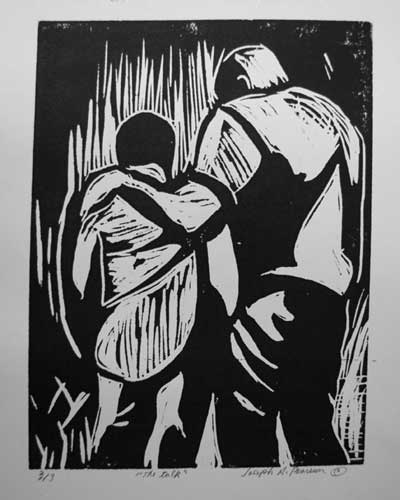 The Talk linocut
Local heARTed host Meredith Adler talks with Joseph Pearson about his paintings themed on guiding children to do well in society, and tips on artist grants. This podcast regularly features interviews with artists of Asheville and Western North Carolina about their inspirations, their lives, and their businesses. Meredith also interviews people in the community with services to help our local artists with the business end of things, such as printing, framing, and social media.
Read the article and hear the podcast on the Local Hearted website.
Jennifer Kincaid at the McColl Center for Art + Innovation Studio Party
Charlotte, North Carolina
Saturday, February 25, 2017, 7:00 -11:00 pm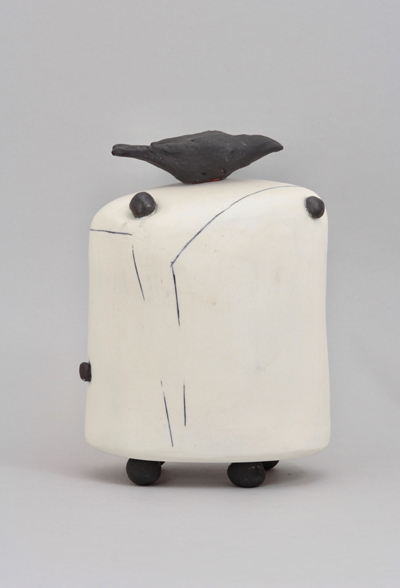 Black Bird, porcelain, 2016
As a past Affiliate Artist, Jennifer Kincaid has been invited to participate McColl Center for Art + Innovation's annual party and contemporary art sale happening on Saturday, February 25, 2017. The McColl Center is located in a historic neo-Gothic church in uptown Charlotte, NC, and has residency programs for regional, national and international artists. For more information on the Center and it's programs and alumni visit their website.
Jennifer Kincaid is a ceramic artist and painter working in studio #140 at the Pink Dog Creative. For more about her go to her website.
Andrea Kulish / Studio A on HGTV
Thursday, February 2, 10:30 pm EST and Friday, February 3, 1:30 am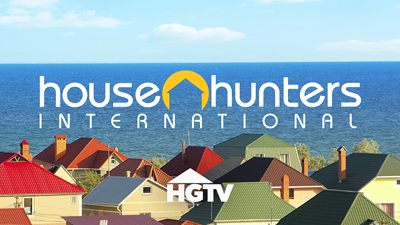 Watch HGTV's House Hunters International pay a visit to Andrea Kulish's studio. The episode, Swinging Back to Sweden, follows Andrea's friends Elizabeth Reynolds McGuire and Lina Eriksson as they move from Asheville to Sweden and choose a new apartment. They visit Andrea in her Pink Dog Creative studio, where she is making pysanky eggs for the couple to have in their new home.
You can watch the episode on TV or online at the HGTV website.
Every Egg Has a Story in Twin Rivers Multimedia Festival
Flood Fine Arts Center, Asheville, NC
February 17 and 18, 2017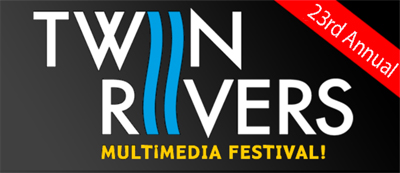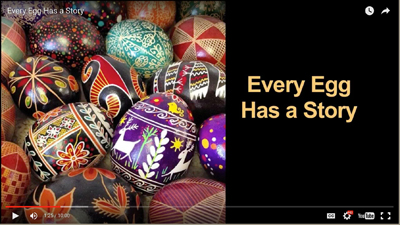 The short documentary video Every Egg Has a Story about Andrea Kulish and her pysanky by journalist and filmmaker Kimberly Best of Durham, NC will be featured at the 23rd Annual Twin Rivers Multimedia Festival. The event will take place at the Flood Fine Arts Center, in their new location at 2160 Highway 70 in the Swannanoa Valley.
Learn more at the festival's website.
Watch the short film on YouTube.
A note from Stephen St. Claire:

Aqueous Inferno
Winter is always bittersweet for me. Bitter because I hate being cold; sweet because I have the time to dream and come up with new ideas and build up inventory for spring. One of the projects I've been working on is a set of six abstract paintings that will be headed down to Gallery 43, the gallery I just joined in Roswell, GA, a northern suburb of Atlanta. I've completed three of the six and am just finishing the rest up in the next few days. I'm always excited to get more gallery exposure and we have more people visiting the River Arts District from Atlanta than practically anywhere else. I am pleased they will be able to find my work closer to home. I'm applying metal leaf to my "big momma" 6′ x 8′ painting of Cullasaja Falls. It's sitting face up in the middle of my studio (the only place I can work on it flat) so it is kind of in the way, but gets a lot of attention. Stop by to see it.
See more of Stephen's work at his website.
Fresh West Pizza in the Mountain Xpress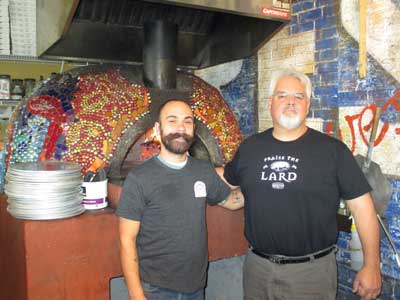 FIRE IT UP: Chester Oland, head pizza craftsman at Fresh West, is pictured
with owner Mark Tomczak in front of the oven at FRESH West.
Photo by Liisa Andreassen
Read Liisa Andreassen's interview of the owner of FRESH West- Quick Dish: Q + A with Mark Tomczak of FRESH Wood Fired Pizza in the Mountain Xpress – read the article here.
Northville Apparel article in the Asheville Citizen-Times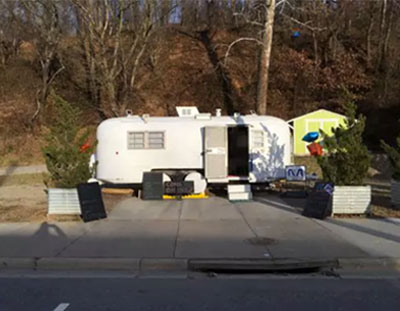 Boutique on Wheels Opens in the River Arts District– an article about Northville Apparel written by Emily Patrick was recently in the Asheville Citizen Times. Read the article here.
A note from Northville Apparel: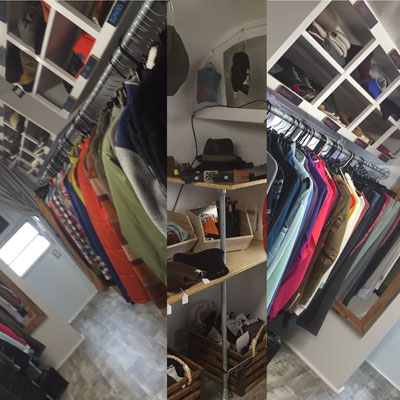 Northville Apparel is temporarily closed due to a break-in. We are working diligently to open soon with lots of new apparel.
Check on our Facebook page for updates.
10 Top U.S. Cities for Art Lovers: Asheville
Pink Dog Creative is the feature photo for a "Top 10" article on AARP!
Read more at AARP Travel online.
Asheville, North Carolina is unlike anywhere else in the South
"[Asheville's] singular mix of worldliness and hominess gives it a character unique among cities below the Mason-Dixon line."
"A visit to the emerging River Arts District felt more my speed. A string of converted industrial buildings along the French Broad river, it's now home to working artists in spaces that New York creatives would give both arms for. It's impossible to categorize the talent here, but in just a few hours, I met abstract-animal painter Daniel McClendon (349 Depot St., danielmcclendon.com) and record producer-turned ceramicist Akira Satake (122 Riverside Dr., akirasatake.com), whose airy workshop houses his wife's exquisite pastry shop, Yuzu Patisserie (122 Riverside Dr, yuzubycynthia.com)."
Read more of this article at the NY Daily News.
Pink Dog and RAD in the Mountain Xpress
The Junction Restaurant and Bar:
A Winter Survivor
While some local restaurants choose to hibernate by limiting their hours or closing altogether, the Tribers are driven to meet their customers' expectations. As Charles says, "Sometimes it's harder to stay here through winter than to just shut your doors and wait for the season to change. But we can't do that to our guests. We really owe it to them to be here."
Read the full article at mountainx.com.
The Evolution of Depot Street and RAD
The district a decade ago looked pretty different — even two years ago. Depot Street, once dilapidated territory, now shines at night. Pink Dog Creative at 342-348 Depot St. turned an old Nabisco plant into artist studios, an arts supply store, a gallery (the Artery), the Asheville Area Arts Council's offices and a restaurant (The Junction). Next door, nonprofit development organization Mountain Housing Opportunities built the Glen Rock Depot, a mixed-use complex that includes street-level businesses, such as The Magnetic Field bar and theater.
Read the full article at mountainx.com.