Randy Shull and Hedy Fischer are creating a colorful sensation on Depot Street in Asheville's River Arts District. The former textile manufacturing and warehouse building at 342-348 Depot Street has been transformed into an exciting mix of artist studios and retail spaces.
Pink Dog Creative shares the neighborhood with local favorites, such as Wedge Brewery, Clingman Cafe, 12 Bones and many local artist studios. Pink Dog has 25 artists working in their studios, Asheville Running Company, The Junction Restaurant and Bar and Fresh West Wood Fired Pizza.
Open Hours: Artists work odd hours but we promise to have our studios open for the public on Fridays and Saturdays from 10-4.
We're thrilled that Pink Dog Creative was chosen to represent Asheville in this stunning short film.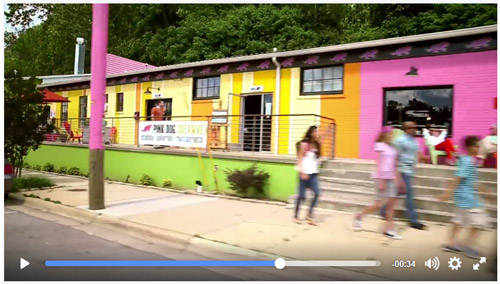 Asheville's David Holt chosen for NC Music Hall of Fame
Asheville musician and storyteller David Holt will join the North Carolina Music Hall of Fame later this year.
He was selected for the annual honor along with seven other musicians and groups from around the state: The Avett Brothers, Band of Oz, Chuck Brown, Rhiannon Giddens & The Carolina Chocolate Drops, Percy Heath, Kellie Pickler and Ron Tyson.
Holt will officially become a member of the hall of fame at a red carpet induction ceremony Oct. 20 in Kannapolis, the site of the North Carolina Music Hall of Fame Museum.
"It was really a wonderful surprise, especially since last year Warren Haynes was inducted and this year, The Avett Brothers and Rhiannon Giddens," Holt said. "Those are all good friends of mine, and I'm honored to be in that company."
Holt is no stranger to accolades. He has won four Grammy Awards for music and storytelling. He hosts the TV shows "Folkways," "David Holt's State of Music" and "Great Scenic Railway Journeys," which air on PBS.
He is author or co-author of several books, including "Spiders in the Hairdo: Modern Urban Legends."
To learn more about the North Carolina Music Hall of Fame or to buy tickets for the induction ceremony, visit northcarolinamusichalloffame.org.
— Emily Patrick
Read this article on the Asheville Citizen-Times.
Ongoing Exhibitions & Artist News
Check out our April newsletter for news from our studios and ongoing artist exhibitions!
STEVE MANN:
ORTHOGONAL CONVERGENCE — PHOTOGRAPHS, 1982 – 2016
at Pink Dog Creative
March 18 – May 22, 2016
Beginning in 1982, when he was 15 – and using a 4″ x 5″ film camera – Steve Mann has spent 34 years as a photographer, working not only as a classic documentarian but also as a visual artist attempting to peer through a seemingly obscuring cultural miasma in search of signs of human authenticity and personal singularity. In pursuit of these notions Mann has photographed in his home town of Asheville, NC, and in India, Africa, New Orleans, and more broadly, in the American South. Quickly adapting to technological changes, Mann was an early adoptor of digital capture technology and has employed its full range, from demanding high-end medium format sensors to the playful and spontaneous iPhone.
STEVE MANN: ORTHOGONAL CONVERGENCE — PHOTOGRAPHS, 1982 – 2016 is Mann's first solo exhibition in Asheville since 2004, and offers a broad overview of his photography. STEVE MANN: ORTHOGONAL CONVERGENCE was curated for Pink Dog Creative by Ralph Burns, and is being exhibited in conjunction with photo+craft.
Randy Shull: Another Better World
Curated by David J Brown
at The Bascom: A Center for the Visual Arts
March 19 – June 5, 2016
Panel Discussion Saturday, May 7, 5:00 – 7:00 pm
"Think of it. We are blessed with technology that would be indescribable to our forefathers. We have the wherewithal, the know-it-all to feed everybody, clothe everybody, and give every human on Earth a chance. We know now what we could never have known before — that we now have the option for all humanity to make it successfully on this planet in this lifetime. Whether it is to be Utopia or Oblivion will be a touch-and-go relay race right up to the final moment." — R Buckminster Fuller
Artists include: Patrick Jacobs (NY), Workingman Collective with Morgan Kennedy (DC and Milwaukee), Joyce Scott (MD), Carol Prusa (FL), John O'Connor (NY), Randy Shull (NC), Menno Aden (Berlin), Gonzalo Fuenmayor (FL and Columbia), Richie Johnson and Marconi Union (UK), Gideon Mendel (UK), and Ruth Dusseault (GA).
David Holt
at Pack Memorial Library
Saturday, April 23, 2016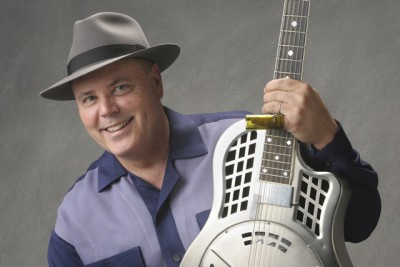 David will be performing at Pack Memorial Library in the Lord Auditorium at 67 Haywood Street on Saturday, April 23, 2016.
Time: 11:00 am for children and 2:00 pm for adults.
Andrea Kulish and Studio A
on WLOS
Andrea Kulish of Studio A gives the WLOS news anchors a quick lesson in Ukrainian egg making. In case you missed the live broadcast, watch it at link below.
Andrea Kulish: Pysanky Workshops
at Studio A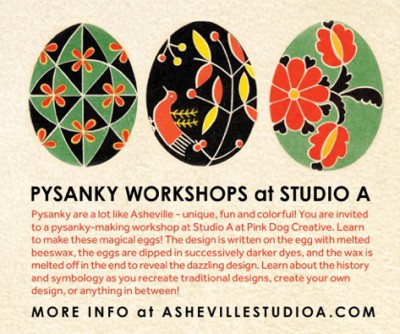 Pysanky workshops at Studio A: Make your own Ukrainian pysanka egg! Pysanky are a lot like Asheville – unique, fun, and colorful.
View more information about workshops at Studio A online.
Grace Carol Bomer: At the still point is where the dance is.
at Cheveux Salon, Biltmore Park
Opening Reception Friday, April 22, 5:00 – 8:00 pm
Carol has an exhibition opening April 22 titled At the still point is where the dance is. with recent paintings by Asheville artist Grace Carol Bomer at the Cheveux Salon, Biltmore Park. There will be an opening reception Friday April 22 from 5:00 – 8:00 pm with an artist talk, wine, and food.
Karen Keil Brown: Earthlight
at Asheville Gallery of Art
May 1 – 31, 2016
Opening Reception Friday, May 6, 5:30 – 8:30 pm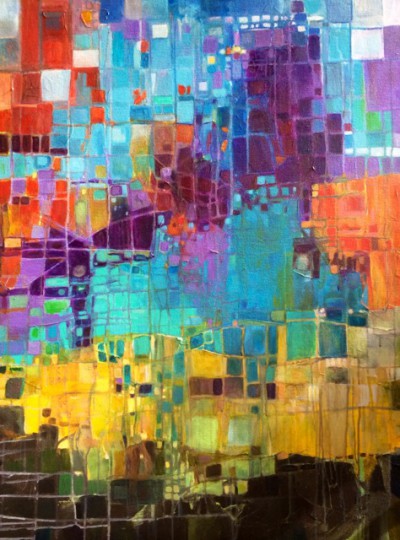 Asheville Gallery of Art's May show, Earthlight will feature the work of Karen Keil Brown. This will be the first solo artist's show in AGA's new gallery space at 82 Patton Avenue. Keil Brown, known for her ethereal sky and mountain landscapes, will present new work. "I've been influenced by my recent art workshops in New York City at the Art Students League. I'm painting in a more geometric style, almost cityscapes, and using blocks of colors suggestive of the buildings in the city," she said.
In creating the new work, Keil Brown says of her process that she is using drips and color blocks to create a composition of fragmented contrasts. The new work retains her signature atmospheric approach to landscape, but takes on a more urban, edgier feel. Of her work, Keil Brown says, "I like to free up my imagination to provide unexpected opportunities for a more creative process. I often use a dash of red within the painting to represent my internal passion for each piece."
Originally from New Jersey, Karen was raised in Asheville, NC. She is a graduate of the University of North Carolina, Asheville, with a degree in Fine Arts. Karen was an art teacher for 10 years before getting back to exhibiting her paintings and photographs through out the southeast. Her work is found in private and corporate collections across the United States. She and her husband, Buster, live in North Asheville.
Earthlight runs from May 1 through 31. The public is cordially invited to a reception on Friday, May 6, from 5:30 to 8:30 pm. Karen's work and that of the other 29 gallery members will be on display and for sale through the month during regular hours, Monday through Saturday, 11 a.m. to 6 p.m., and Sunday 1 to 4 p.m. The gallery is located at 82 Patton Avenue in Asheville, across from Pritchard Park.
The Paintbox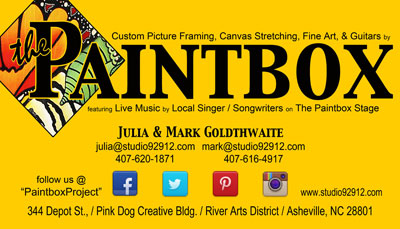 The Paintbox Framing Corner
Offering Specialty Mat Cuts – (sample shown), canvas stretching, and all aspects of custom picture framing.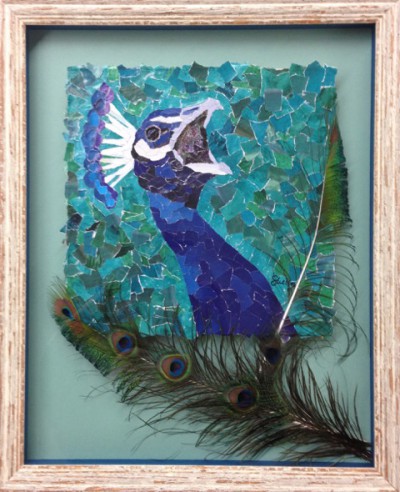 The Paintbox Stage for Music and Events
We're still jammin' in the back warehouse of the Pink Dog Creative Building, Tuesday evenings. Look for the opening of "The Asheville Guitar Bar" in The Cotton Mill Studios, coming this Spring.
Hours at The Paintbox
Thursdays, 11:00 am – 5:00 pm
or by appointment
Stay connected at: /PaintboxProject on facebook, twitter, and instagram
Anna Ferguson and James Nave: The Artist's Way Workshop
at Black Mountain Center of the Arts
April 30, 2016, 9:30 am – 5:00 pm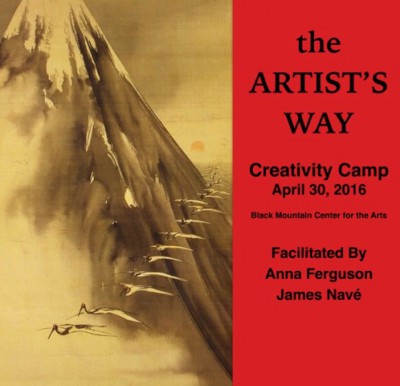 No matter whether you're just starting out or already have a creative practice, THE ARTIST'S WAY Creativity Camp will give you simple, easy-to-use tools which will help you navigate the pathways of your creativity. That's why people all over the world will tell you THE ARTIST'S WAY by Julia Cameron is one of the most life-changing book they carry. Join us and discover more.
Tuition is $125 and the workshop is limited to 30.
Register at www.ArtistWayAsheville.com.
10 Top U.S. Cities for Art Lovers: Asheville
Pink Dog Creative is the feature photo for a "Top 10″ article on AARP!
Read more at AARP Travel online.
Asheville, North Carolina is unlike anywhere else in the South
"[Asheville's] singular mix of worldliness and hominess gives it a character unique among cities below the Mason-Dixon line."
"A visit to the emerging River Arts District felt more my speed. A string of converted industrial buildings along the French Broad river, it's now home to working artists in spaces that New York creatives would give both arms for. It's impossible to categorize the talent here, but in just a few hours, I met abstract-animal painter Daniel McClendon (349 Depot St., danielmcclendon.com) and record producer-turned ceramicist Akira Satake (122 Riverside Dr., akirasatake.com), whose airy workshop houses his wife's exquisite pastry shop, Yuzu Patisserie (122 Riverside Dr, yuzubycynthia.com)."
Read more of this article at the NY Daily News.
Pink Dog and RAD in the Mountain Xpress
The Junction Restaurant and Bar:
A Winter Survivor
While some local restaurants choose to hibernate by limiting their hours or closing altogether, the Tribers are driven to meet their customers' expectations. As Charles says, "Sometimes it's harder to stay here through winter than to just shut your doors and wait for the season to change. But we can't do that to our guests. We really owe it to them to be here."
Read the full article at mountainx.com.
The Evolution of Depot Street and RAD
The district a decade ago looked pretty different — even two years ago. Depot Street, once dilapidated territory, now shines at night. Pink Dog Creative at 342-348 Depot St. turned an old Nabisco plant into artist studios, an arts supply store, a gallery (the Artery), the Asheville Area Arts Council's offices and a restaurant (The Junction). Next door, nonprofit development organization Mountain Housing Opportunities built the Glen Rock Depot, a mixed-use complex that includes street-level businesses, such as The Magnetic Field bar and theater.
Read the full article at mountainx.com.
Collect ART Asheville
Pink Dog Creative is participating in "Collect ART Asheville" with open studios every second Saturday of the month. Come visit the open studios at Pink Dog Creative and see work by great artists in the River Arts District.
Read more about Second Saturday open houses:
More from riverartsdistrict.com
More from ashevillerad.com